Small Groups, Missions, & Discovering Your Gifts!
Join a small group and start building relationships at Grace Church. 
At Grace Church, we want to help you flourish and the best way to do that is in the context of relationships. We offer three types of small groups that you can choose to be a part of: 
Life Groups: These are consistent groups of 4-20 people who gather in homes to share food, worship, Bible study and prayer.
Fellowship Groups: Seasonal (short-term), topical Bible studies.
Activity Groups: Connecting through shared activities, interests and hobbies.
Would you like to join a small group?
Please let us know by filling out the interest form.

"Missions" is what we call all of our efforts to "Go Out" and serve, whether locally, next door, or around the world. And, yes, we expect to help you plug into those efforts somewhere. Let's GO! 
At Grace, instead of the traditional model of the church staff or volunteers organizing big churchwide serving opportunities, we look to our church partners — that's you — to serve where God has placed you and invite others in the church to join you. So you'll be encouraged to get busy reaching your "Oikos" — a term you'll hear a lot that means your extended household, or the people on the front rows of your life.  
(To over-explain that approach, we believe we can impact our Oikos way more successfully than random people we don't know. That doesn't mean it's easy, but if we prayerfully, patiently focus on the people God has put right in front of us, we will bear fruit. If instead we always have a new, shiny service "project" waiting for us, we may never learn to reach our Oikos.) 
Don't worry. There will be lots of ways to plug into missions, including via our global missions partners:
 Do you want to know more about your unique gifts and abilities?
S.H.A.P.E stands for Spiritual Gifts, Heart, Abilities, Personality, Experience.
Spiritual Gifts: What natural gifts do you possess?
Heart: What do you have passion for and love to do? What motivates and invigorates you so you are full engaged?
Abilities: What talents and skills do you have and have you learned?
Personality: Where does your personality best suit you to serve and work? What is your natural approach to life and relationships?
Experience: What experiences do you have that has molded you into who you are today?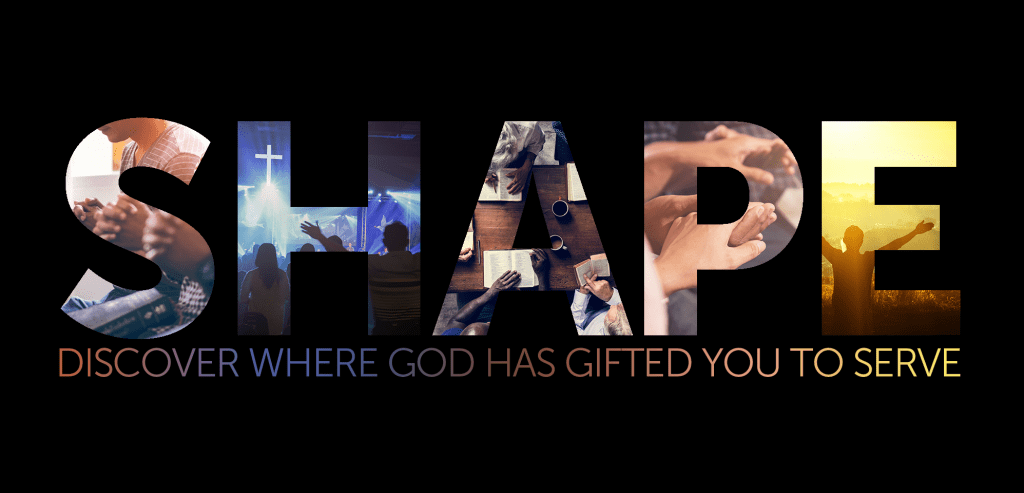 At Grace Church, we have tools that allow you to discover how you are wired for service and ministry. Complete the S.H.A.P.E. Online Assessment by clicking the link below. Please enter shape@gracedurango.com as the Church Leader email before you submit the form.