ABOUT THE CONFERENCE
The No Regrets Conference is designed to be an energizing, catalytic event that gives men the tools they need to get real, get moving, and go beyond surface level faith.
This year is the 25th anniversary of this men's training event.
Broadcast LIVE on February 3rd, 2018 in HD from Elmbrook Church near Milwaukee, WI to over 100+ Host Sites in America and around the world. You are invited to join an expected 10,000 men in 2018.
For further information, please contact Grace Church at (970) 247-5934 or email Vreeland@GraceDurango.com
DATE AND TIME



Sat, February 3, 2018




8:00 AM – 4:30 PM MST

LOCATION

Grace Church
1440 Florida Road
Durango, CO 81301

COST $20 (Advance Purchase) $25 (At the door) (Includes Lunch!)

PURCHASE TICKETS



FEATURED SPEAKERS VIDEO & BIOS
-- Steve Sonderman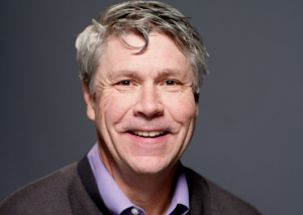 Steve is the President and Founder of No Regrets Men's Ministries. He also serves as Senior Associate Pastor of Leadership Development at Elmbrook Church. His real passion is to see every local church have its own ministry to men.


-- Kenny Luck
Kenny is the Founder and President of Every Man Ministries which assists churches in developing and growing healthy men's communities with the goal to end child abuse, fatherlessness and protect women and children. He has authored and coauthored 21 books and is currently the Leadership Pastor at Crossline Church in Laguna Hills, California.
-- Miles McPherson

After playing in the NFL for four seasons and earning his Master's of Divinity degree, he started Rock Church in San Diego, CA, which draws over 15,000 people attending services across 5 campuses. Miles has also written multiple books and initiated Do Something Church, dedicated to equipping churches to meet their community's needs through innovative outreach strategies.
-- Ray Johnston
Ray is the founding pastor of Bayside Church in Sacramento, California that hosts more than 14,000 people each weekend across multiple campuses. He is also the founder of Thriving Churches International, which hosts multiple conferences on a variety of topics for many demographics. Ray has published multiple works, including his most recent book Jesus Called, He Wants His Church Back.
--Stuart Briscoe
Stuart has ministered on every continent, written more than 40 books, pastored Elmbrook Church for 30 years and founded the media ministry Telling the Truth which now broadcasts daily worldwide. He has been married to Jill for more than 55 years and has three children and thirteen grandchildren.
-- Chris Brown
Chris has served as a Senior Pastor and Teaching Pastor at North Coast Church since 2004. Prior to that, he developed a nationally recognized student ministry at Azusa Pacific College (his alma mater). He served as
the Campus Pastor and his mid-week Bible study, known as "911", grew to over 1,500 students.


This is an outstanding line-up and we look forward to seeing you there!
Purchase Tickets Here ($20 advance purchase, $25 at the door).